Welcome to the Colo River
This is the river height taken from the bureau of Meteorology web site. Everyone is getting nervous with the river height at just under 12 metres and more rain expected on the next day.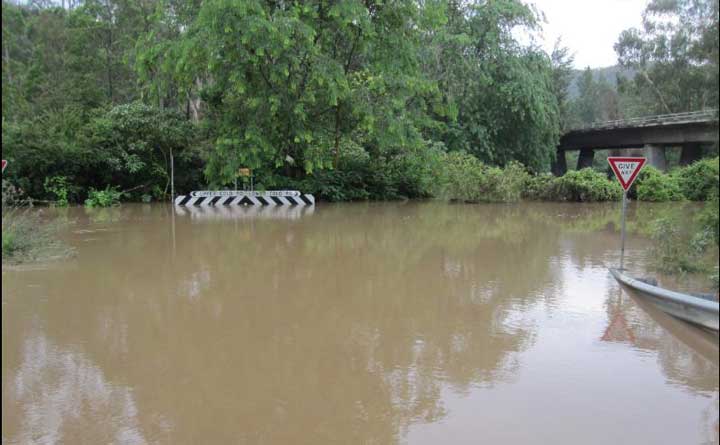 This is what the Colo River turn off looks like when the upper colo gauging station hits 10 metres. the Putty bridge is to the right of the photo.